The leader of The Church of Jesus Christ of Latter-day Saints reaffirmed the religion's opposition to gay marriage, while explaining that leaders lifted a short-lived ban on baptisms for children of gay parents because they felt the "heartache" it caused.
Two Pulse nightclub shooting survivors organized a march last Saturday to connect so-called "overcomers" of homosexuality. This takes place shortly after a petition has gained thousands of signatures to ban conversion therapy.
The Viaggio Estate and Winery, a popular Lodi, Calif. destination for wedding ceremonies and receptions, is facing controversy over a policy that it has recently changed about not allowing gay weddings in its facilities.
Pope Francis said Tuesday he wasn't afraid of a U.S. Catholic Church schism led by his conservative critics, but sees a "rigid" ideology opponents use to mask their own moral failings has already infiltrated the American church.
Pope Francis acknowledged his growing opposition within the conservative right-wing of the U.S. Catholic Church and said in off-hand remarks aboard the papal plane Wednesday it is "an honor if the Americans attack me."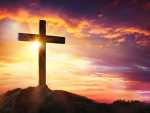 Miracle or marketing? The owner wedding venue that denied a mixed-race couple due to "Biblical" beliefs reportedly issued an apology saying she was wrong - and had misunderstood scripture.
The president of the Southern Poverty Law Center designated anti-LGBTQ hate group the Family Research Council is speaking out against children being taught evolution in schools, claiming a link between that and mass shootings.
A longtime proponent of so-called "conversion therapy," which bases its claims on the fallacious idea that LGBTQ people can "choose" to be heterosexual and cisgender, has come out of the closet and now says that "ex-gay ministry is a lie."
Justin Bieber is opening up about a string of "bad decisions" that led him to go from being a beloved teen performer to "the most ridiculed, judged and hated person in the world."
Where's the pope? He's stuck in a Vatican elevator.