1 thru 10 of 5565 Stories
Human Rights Watch urged Japan on Wednesday to drop its requirement that transgender people be sterilized before their gender is changed on official documents.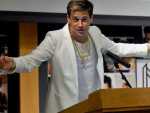 First he was banned from entering Australia. Then he wasn't. Now, following Facebook comments in the wake of Friday's New Zealand mosque shootings, right-wing commentator Milo Yiannopoulos is banned from Australia again.
The victims of a British man who deliberately infected them with HIV are featured in a new BBC documentary, where they share their stories.
Serbia's president pledged Sunday to defend the country's law and order a day after opposition supporters stormed the national TV station, protesting what they called his autocratic rule and biased grip on the country's media.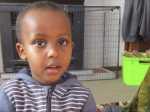 Before he became the youngest known victim of Christchurch's mass shooting, 3-year-old Mucaad Ibrahim had possessed an intelligence beyond his years, and an affinity for his elders.
British Prime Minister Theresa May warned Sunday that it would be "a potent symbol of Parliament's collective political failure" if a Brexit delay meant that the U.K. has to take part in May's European elections.
Paris cleaned up one of the world's most glamorous avenues Saturday after resurgent rioting by yellow vest protesters angry at President Emmanuel Macron stunned the nation.
A rabbi who packs a gun. A church installing security cameras. A police car protecting a mosque.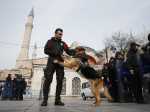 The white supremacist suspected in the mosque shootings that left at least 50 people dead in New Zealand had traveled to the Balkans in the past three years, where he toured historic sites.
Far Right Australian politician Fraser Anning made headlines yesterday when he blamed Christchurch slaughter on immigration policies that "allowed Muslim fanatics to migrate to New Zealand in the first place." Today he has egg on his face.
1 thru 10 of 5565 Stories