Ricky Garcia, of the boy band Forever in Your Mind, has filed a lawsuit against his former manager for repeated sexual assault over a period of years. The accusations include drugging and repeated rape.
Reality television star and ex-South Carolina treasurer Thomas Ravenel has been fined $500 after taking a plea deal to charges he assaulted a former nanny.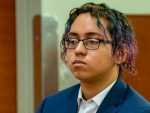 A gay New York City high school student who police say fatally stabbed a classmate whom he claimed had been bullying him amid years of harassment from peers over his sexual orientation was sentenced to 14 years in prison.
Prosecutors are dropping same-sex rape charges in a case investigated by a homophobic deputy who gave sermons as a Baptist church pastor calling for the execution of gay people.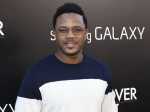 Actor Hosea Chanchez says a friend's father sexually assaulted him in Alabama when he was 14 years old, identifying his abuser as a college administrator who later worked at a state university in Pennsylvania.
An Alabama couple has been sentenced to prison on charges related to producing child porn.
Police say a man who broke into Taylor Swift's beachfront mansion in Rhode Island took his shoes off because he wanted to be polite.
Eyewitnesses described a shocking scene of overwhelming violence in which the alleged assailant reportedly grabbed a transwoman by the hair and battered her face with more than ten blows - for using the ladies' room at a state park.
A U.S. appeals court says travelers can sue the government over mistreatment by federal airport screeners because the agents can act like law enforcement officers, including when they conduct invasive searches.
A principal at a Kentucky High School took part in efforts to purge the school of "books with homosexual... content" has been arrested and now faces charges related to alleged possession and distribution of child pornography.