1 thru 10 of 2898 Stories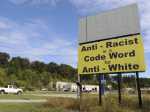 The threat of white supremacy has long been known in Arkansas, where extremist groups over the decades have made their home in the mountains and dense woods of the state's remote rural areas.
Britain's Prince Andrew responded to intense media scrutiny of his links to Jeffrey Epstein by issuing a statement Saturday denying any knowledge of criminal behavior by his one-time friend.
Authorities say a Los Angeles County sheriff's deputy who said he was shot in a station parking lot was lying.
A friend of the Dayton gunman who investigators say bought body armor and an ammunition magazine used in the shooting has lost a second attempt to get out of jail.
A white Florida man who told detectives he had a "pet peeve" about illegal parking in handicapped spots was convicted late Friday of manslaughter for the fatal shooting of an unarmed black man outside a convenience store.
An 18-year-old Ohio man who posted threats online under the moniker "Army of Christ" about mass shootings targeting a gay bar and a Planned Parenthood clinic has been indicted by a Federal grand jury.
Gary Ray Bowles, a serial killer who preyed on older gay men during an eight-month spree that left six dead, was executed by lethal injection Thursday at Florida State Prison.
Authorities say an air traveler was detained by Las Vegas police after he punched an airline pilot at a McCarran International Airport gate where crew members determined he was too intoxicated to board a flight.
Prosecutors say two men in Los Angeles were arrested after using open houses to rob homes of celebrities, including singers Usher and Adam Lambert.
A woman charged with spray-painting racist, anti-gay and anti-Semitic graffiti on the county Democratic Party's offices, an art center and an elementary school in Norman, Oklahoma, was hospitalized for medical and mental health treatment.
1 thru 10 of 2898 Stories