Gay Indianapolis: The Latest
A Brazilian Senate report recommended Wednesday pursuing crimes against humanity and other charges against President Jair Bolsonaro for allegedly bungling Brazil's response to COVID-19.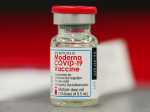 U.S. regulators signed off on extending COVID-19 boosters to Americans who got the Moderna or J&J vaccine, saying anyone eligible for an extra dose can get a brand different from the one they received initially.
Activists worry that a lack of action by the Democrat-controlled Congress on voting rights and issues important to African Americans could spell trouble now and in 2022.
The U.S. on Thursday donated its 200 millionth COVID-19 shot to help vaccinate the rest of the world.
Six couples of varying ages, races, and sexual orientations work with experts to learn new ways to see each other and increase intimacy on Gwyneth Paltrow's new Netflix series "Sex, Love & goop."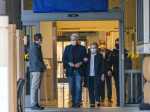 Former President Bill Clinton released a video saying he is on the road to recovery after being hospitalized in Southern California for six days to treat an infection unrelated to COVID-19.
European Union leaders will pressure a defiant Polish Prime Minister Mateusz Morawiecki on Thursday to fall back into line on recognizing that EU law trumps national decision-making.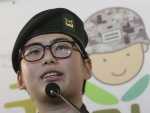 South Korea's military said it will appeal a landmark court ruling that struck down its decision to discharge the country's first known transgender soldier before she was found dead earlier this year.
Netflix employees who walked out Wednesday in protest of Dave Chappelle's special and its anti-transgender comments were joined by allies who chanted "Trans lives matter," getting pushback from counterprotesters who also showed up.
Homocon and social media activist Brandon Straka pleaded guilty Wednesday to disorderly conduct during the Jan. 6 Capitol riot.
Ruby Rose says a toxic work environment is the real reason they walked away from CW's "Batwoman." Execs respond and reveal complaints against the actor.
Denis Villeneuve's mesmerizing, gorgeous adaptation of Frank Herbert's novel stars a great cast. Ambitious and absorbing, it explores politics, colonialism, oppression, and power dynamics.
An extraordinarily rare coin with a face value of just pennies when it was minted in mid-17th century New England could sell for the equivalent of about $300,000 when it's put up for auction.
South Korea's first domestically produced space rocket reached its desired altitude but failed to deliver a dummy payload into orbit in its first test launch on Thursday.
Here are some of the government funding options that are still available to help small businesses in the time of COVID — and how to get them.
There are a number of new models on the horizon that promise big improvements. Here are five of them coming out in the next three to six months that Edmunds' experts believe will be worth the wait.

This year's fashion shows revealed a roster of eye-catching models that celebrate diversity and beauty in all its forms.
Ageism is a long-standing problem that's getting new attention during the covid pandemic, which has killed more than half a million Americans age 65 and older.
Travel-starved, sleep-deprived residents might find a new Hong Kong bus tour to be a snooze.
Just because you are in the middle of staying healthy and safe during the pandemic does not mean you have to forget about your sex life; you are your safest sex partner, and this toy can help you become your best partner, too.