Top Story
Even though Scientific American had never endorsed a presidential candidate in the magazine's 175-year history, its top editor said Tuesday there was little internal debate ov...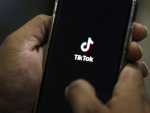 The U.S. will ban the downloads of the Chinese apps TikTok and WeChat on Sunday, with a total ban on the use of the latter, citing national security and data privacy concerns.
A support system, advocacy portal and resource guide, Solace empowers transgender individuals through their transition through a tech-savvy and easy-to-use app.
Sony's upcoming PlayStation 5 video game console will cost $500 and launch Nov. 12, the company said Wednesday, setting up a holiday battle with Microsoft's Xbox Series X over whose new console will turn up under more trees this year.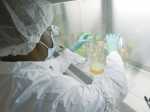 A drug company says that partial results from a study testing an antibody drug give hints that it may help keep mild to moderately ill COVID-19 patients from needing to be hospitalized, a goal no current coronavirus medicine has been able to meet.
A whole new rainbow-colored universe is about to open up on your browser with the advent of the ".gay" domain extension.