Top Story
A cartoon posted to promote children attending Sunday School featuring a Jesus right out of "Queer Eye" was posted, then deleted from the Church of Iceland's Faceboo...
1 thru 10 of 54812 Stories
A homeless man known as "Captain America" because of his habit of wearing an American flag-like cape is behind bars after tearing down a restaurant's Pride flag and attempting to assault the owner.
Five years after the U.S. Supreme Court legalized same-sex marriages around the U.S., more than a half million households are made up of married same-sex couples, according to figures the U.S. Census Bureau released Thursday.
The parents of two toddlers featured in a doctored pro-Trump video — including the same-sex parents of one of the boys — are suing the president, his campaign, and the man who altered the original video.
Fresh nationwide lockdown restrictions in England appear to be on the cards soon as the British government targeted more areas Friday in an attempt to suppress a sharp spike in new coronavirus infections.
Out first-time political candidate Eric Morrison prevailed in the Delaware primary over a Democratic state lawmaker who had lambasted him for performing in drag.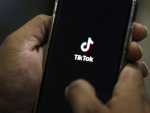 The U.S. will ban the downloads of the Chinese apps TikTok and WeChat on Sunday, with a total ban on the use of the latter, citing national security and data privacy concerns.
The U.S. Department of Education is threatening to withhold some federal funding from Connecticut school districts if they follow a state policy that allows transgender girls to compete as girls in high school sports.
A conservative Christian group is appealing a federal judge's ruling that temporarily blocked an Idaho law banning transgender women from competing in women's sports.
Joe Biden went after President Donald Trump again and again over his handling of COVID-19, calling Trump's downplaying of the pandemic "criminal" and his administration "totally irresponsible."
President Donald Trump stepped up his rhetoric on cultural issues, aiming to boost enthusiasm among rural Wisconsin voters as he tries to repeat his path to victory four years ago.
1 thru 10 of 54812 Stories