Review: 'Waterboys' a Small Gem of a Foreign Film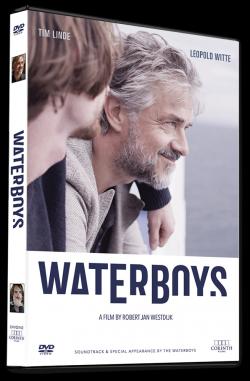 In a time when there's more potential to see foreign and independent film than ever, movies have become increasingly homogenized. And there's so much to watch out there -- features, documentaries and television series -- so many new series. Most of it is really good too. All of it is cued up and ready to play the moment we turn on our TV, no pointless surfing.
With just a few extra clicks, taps and swipes, you can see "Waterboys," one of those surprises, one of those foreign films you would normally see at some obscure film festival and then never have the opportunity to see again, one of those rare nuggets that don't have a major American contract, one of those small, simple movies with actors you never see in this country. There is still an opportunity to encounter this kind of movie.
"Waterboys" is a Danish dramedy, made extraordinary by the fact that the actors are not major celebrities or stunningly beautiful. They're ordinary looking people that you haven't seen before, but their performances are some of the best you'll see on the screen.
A lot of this has to do with the way writer and director Robert Jan Westdijk captures these actors. He doesn't just photograph them from multiple, clever angles. He holds his camera in place and records an array of nuanced responses in each of their faces.
In the movie, Leopold Whitte plays Victor a prolific Danish crime fiction writer who seems to write the same novel over and over again. He's nothing special, but his ego has somehow never been informed of this. He tends to walk all over people, especially his wife. And yet, to his utter surprise, he comes home to find that his spouse has thrown him out.
More of a talker than a listener, Victor doesn't waste time trying to solve the mystery of 'why his wife left him,' even though she detailed the reasons in a letter. Instead he barrels forward, right into the son that he knows almost nothing about.
Zack (Tim Linde) has been pushed aside by his girlfriend on the exact same day as his father. Now he has no where to go. The locks have been changed on his mom's house. So he heads out on a publicity tour with his dad.
Victor is finally being translated into English and getting published abroad. Well -- not English exactly. He's getting published by a small press in Scotland and getting translated into a dialect know as Scots.
Though both of them fight it kicking and screaming, Victor and Zack discover a lot about each other on this journey -- along with life, love and the mysteries of human relationships -- as they journey though the epic and extraordinary Celtic countryside.
With more to say in a few unspoken moments than most movies say in two hours about the complexity of the ways we relate to each other, this film looks at relationships with an unusually empathetic and non-moralistic eye.
Now through Cornith Films, "Waterboys," journeys over to this country, April 20.
Comments on Facebook