1 thru 10 of 7448 Stories
A California transgender man can go ahead with a discrimination lawsuit against a Catholic hospital that canceled his hysterectomy, an appeals court ruled Tuesday.
Lawyers for two Air Force members who are HIV-positive urged a federal appeals court Wednesday to uphold an injunction that bars the Trump administration from continuing with discharge proceedings against them.
Alongside other "essential" household supplies for sale on Amazon, there's now a product offered that might give consumers pause: an at-home rape kit.
Stories of survival are trickling out across northern Bahamas as the initial shock wears off from Hurricane Dorian, one of the strongest Atlantic hurricanes in history. And the extent of the storm's terror lingers on in the minds of many.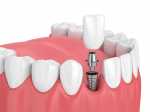 The Smiles for Everyone Foundation is launching a new program called Implanting Inspiration which will provide free dental implants for low income, underinsured individuals across the nation.
A new vaccine deliberately constructed to prevent the poliovirus from regaining virulence may be the answer.
"Jeopardy!" host Alex Trebek says he's had a setback in his battle with pancreatic cancer and is undergoing chemotherapy again.
Some operators are cashing in on the CBD craze by substituting cheap and illegal synthetic marijuana for natural CBD in vapes and edibles such as gummy bears, an Associated Press investigation has found.
To individuals who are not obese, it can be easy to assume that overeating is strictly a failure of willpower and discipline. However, evidence shows that body-shaming and weight discrimination are misguided approaches, and often make the problem worse.
In addition to how flavors affect e-cigarette usage, there's much more that researchers need to know.
1 thru 10 of 7448 Stories