Rage Monthly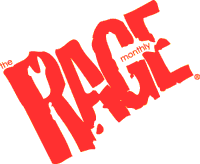 Check out Rage at ragemonthly.com.
It's hard to believe it's been 15 years since Kelly Clarkson burst on the scene at the tender age of 20, in the inaugural season of "American Idol" back in 2002. Clarkson talks with The Rage Monthly about her music and new album.
Spruce up home and travel and treat your tongue with these smart and useful products!
Spruce up home and travel and treat your tongue with these smart and useful products!
With a song in his heart and a wicked sense of humor up his sleeve, Randy Rainbow has made quite a name for himself in the world of parody... and, yes, that is his real surname.
Now in its third year, the "dress to impress" event, sponsored by the Port of Long Beach, features a complimentary Champagne greeting, delicious small plates, as well as a no host bar and live entertainment.
A number of powerful films depicting the early years of the HIV/AIDS crisis are rightly considered classics. We can now add to this list Robin Campillo's excellent addition, "BPM (Beats Per Minute)."
This holiday season Skylight Theatre Company asks audiences to join them as they examine transformation, humor, complex relationships and authenticity.
Every once in a while you get to bear witness to something that changes not only your view on the world but alters the course for everyone who comes in contact with it. "As One" is definitely one of those moments.
In wrapping up their thirtieth anniversary season, the San Diego Women's Chorus is delighting in the opportunity to celebrate and connect with Mother Nature, bringing sunny San Diego a sampling of all things elemental.
Shakespeare once wrote in the play "As You Like It" that "All the world's a stage, and all the men and women merely players." The tried-and-true adage is something actor Adam Pascal can certainly relate to.